Venezuelan Turkey Cachito
If there is a Venezuelan dish that is eaten daily, it's the family favorite "El cachito". It can be found in all bakeries, eaten mainly at breakfast or as a daytime snack. Cachitos are accompanied with coffee, orange juice or the traditional malt beverage (a sugary barley drink without alcohol).
Venezuelan cachitos are a sort of stuffed croissant but instead of using puff pastry they are prepared with leavened dough typical of bread. They are moon shaped, can be sweet or salty and are best served warm.
The traditional cachito is made of sweetened dough filled with minced ham and rolled up before being placed in the oven. This taste between sweet and salty is truly captivating and ensured that it has become Venezuela's #1 sandwich and an important part of the country's culinary culture.
Nevertheless, in order to keep it healthier, today's recipe will be a Turkey cachito. It tastes pretty much like the traditional one, but uses minced turkey meat instead.
It's been many years since my mom made my packed lunches to take to school, but I'll always remember the delicious treats she used to prepare for me when I was a little girl. I can still recall my delight at lunch break every time I discovered a tasty cachito in my lunch box.
Today I'm a mother and thanks to this recipe that has been handed down to me, I can now make my daughter a lovely breakfast just as the one I once had. They are proving to be popular at my daughter's school as I have had several requests from her classmates' parents for this recipe.
Healthy Option
Those who prefer to eat healthier will be delighted to know that there is a much lighter version. The main difference lies in the dough, which is made with whole wheat flour, ground golden flaxseed and bran, significantly reducing the sugar content and adding extra fiber. You can also opt to make this an all-cheese cachito to keep it vegetarian.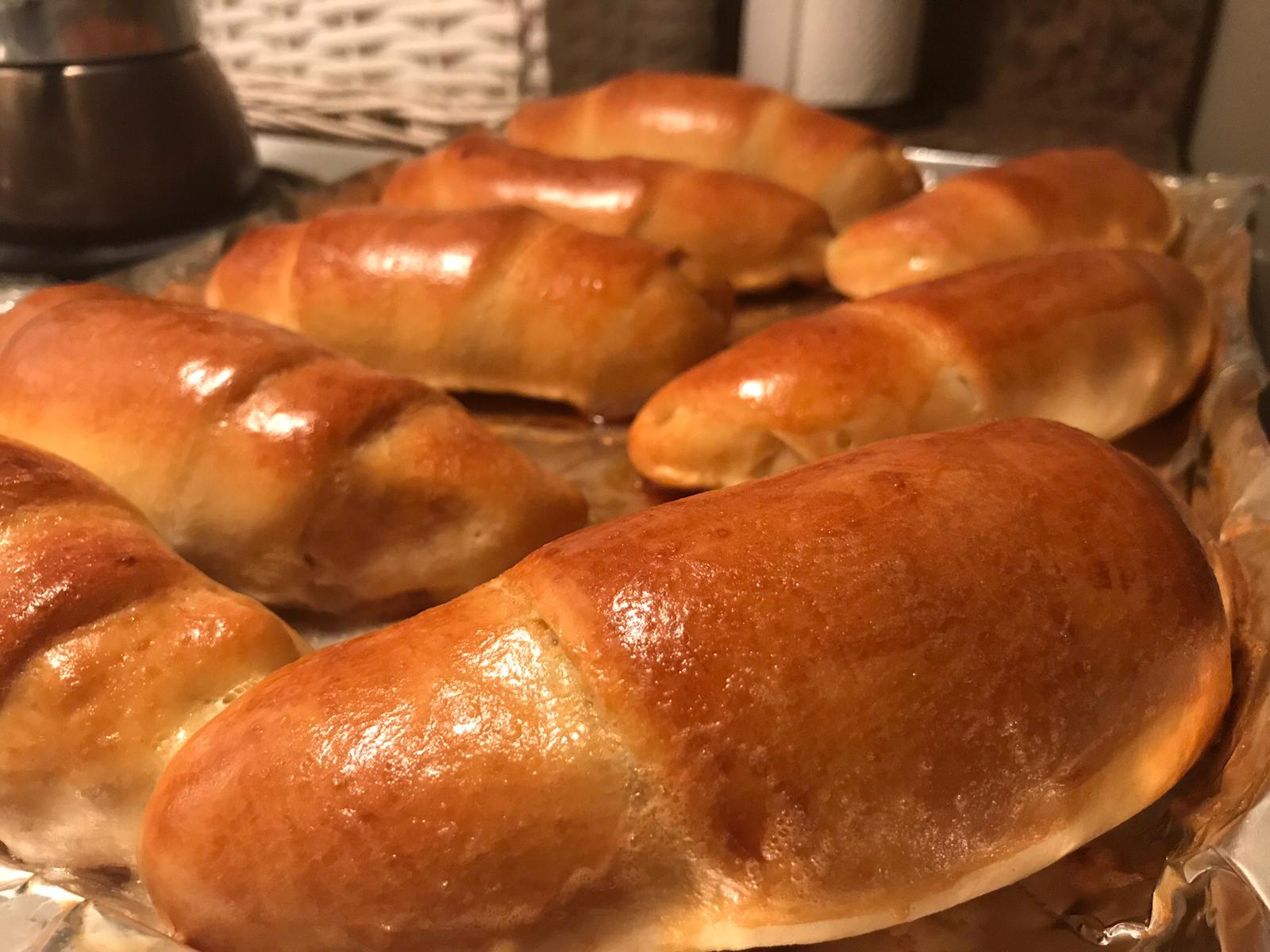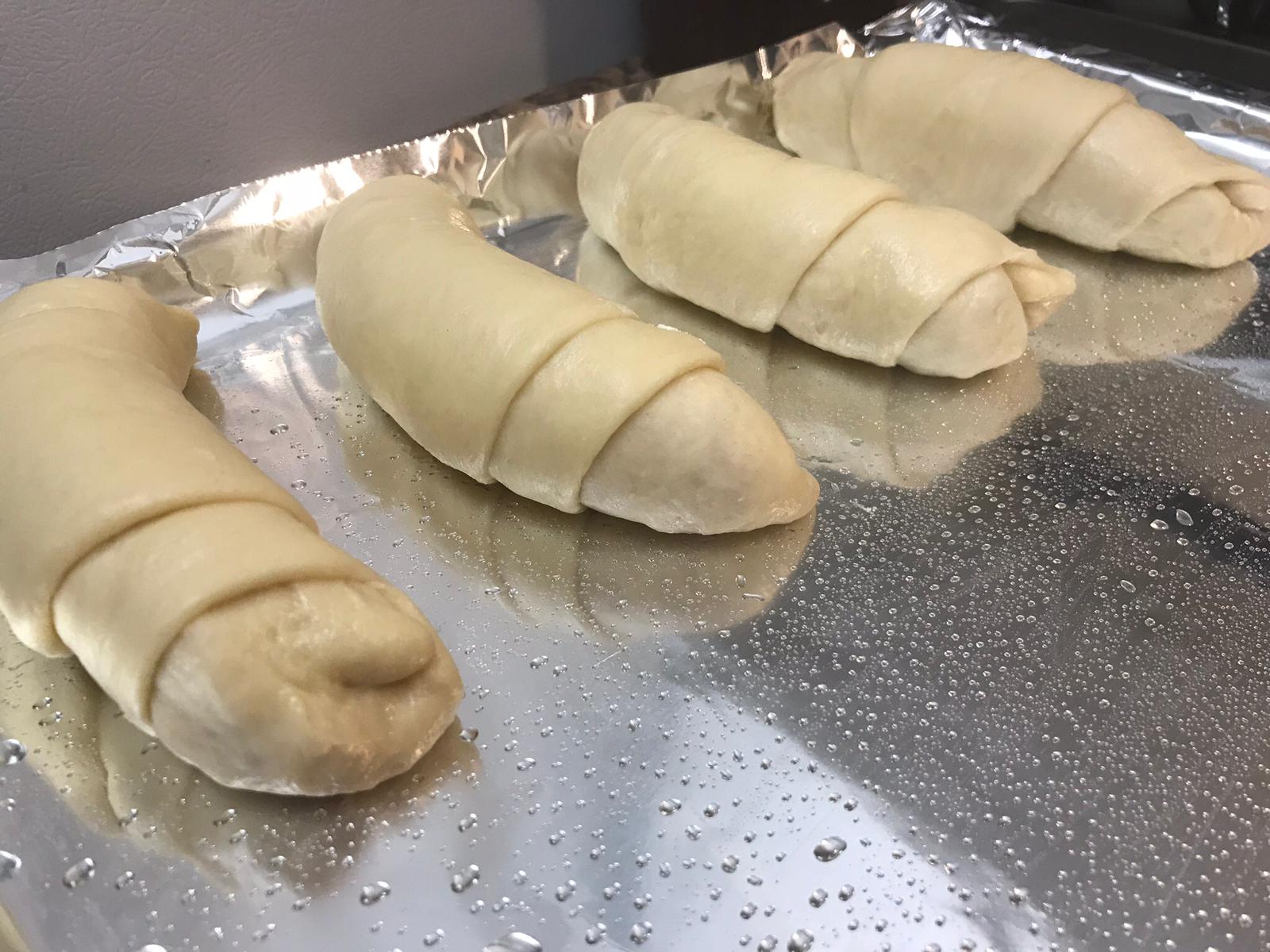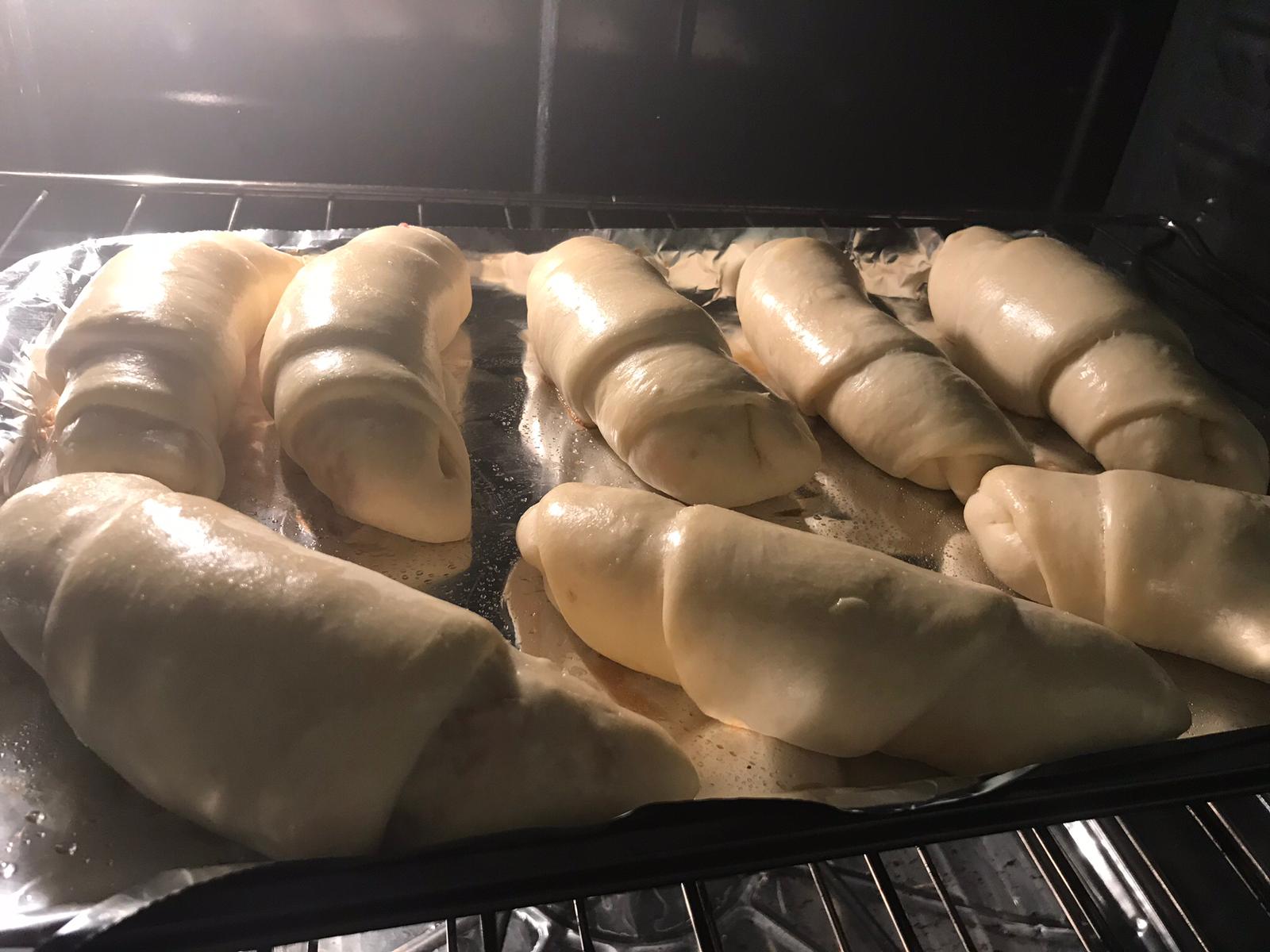 Origins story
The origin of the cachito in Venezuela is something of a mystery, but it is said to be a creation of local Portuguese migrants. The story goes that at the end of the 19th century and beginning of the 20th century there were several waves of Portuguese and other Europeans migrating to Venezuela. Once here, the Portuguese dedicated themselves, among other things, to opening numerous bakeries all over the country. It was there where the flavors of both lands united, resulting in the famous cachito that we know today.
Although this recipe is for a turkey cachito, it is possible to use other ingredients such as bacon or cheese (or often both) as a filling. No matter what is used, the key to obtaining a good cachito is that the filling must be of the best possible quality. That means for this recipe, select some of the finest turkey meat you can find so you can truly enjoy the spectacular flavor.
Venezuelan Cachito

This recipe is not complicated at all and can easily be made at home. It only takes time and dedication for you to have enough delicious and soft turkey cachitos to enjoy with the whole family. Are you ready to try this delicious dish?

by Eloisa | April 2019

Prep time: 60 minutes
Cook time: 25 minutes
Inactive time: 0 minutes
Total time: 1 hour 25 minutes

Servings: 16 Cachitos

Ingredients:

Dough:

500 grams of unbleached flour
Half a spoonful of salt
50 grams of sugar
25 grams of instant yeast
1 egg.
Half a cup of warm water

Filling:

500 grams of finely sliced turkey deli meat (you can also use turkey meat)
100 grams of butter
1 egg
Optional: 2 strips of turkey bacon

Instructions:

Preheat oven to 350°F.
Place the wheat flour in the form of a crown on a table. In the center add the salt, yeast and butter. Mix with your hands and gradually add warm water. Knead the mixture until you obtain a soft and elastic dough. This should take 10-15 minutes. Let the dough rest in a warm place, covered with a clean, damp cloth. -In a bowl mix the ham with the butter and then place in a refrigerator until needed.
After 30-45 minutes of resting, take the dough and remove the gases by kneading again. Then, cut off portions of more or less 50 grams. On a surface previously greased with oil, stretch a piece of dough in the shape of a triangle, with the help of a roller.
Once all the triangles of dough have been stretched, we proceed to assemble the cachito. Place some of the minced ham in the widest part of the triangle. Close by covering the filling tightly and push the ends inwards, then roll up with the leftover end of the triangle. This is the same process as if you were making a French croissant.
Give the dough a half-moon shape and place on a tray greased with oil. Cover with a damp cloth and let stand for about 15 minutes.
While your cachitos rest, beat the egg with a fork in a small bowl. Brush the cachitos with this egg wash: it will give them a lovely color when baked! -Place the cachitos in the oven and cook until golden brown, about 25 minutes.

Notes:

If you notice your cachitos are getting too brown too soon, cover them with aluminum foil. Uncover them when you have 5-7 minutes of cooking left so they achieve the golden brown color we're looking for.
This is a great recipe to use up thanksgiving leftovers: chop the meat finely and use it in the filling.

Denotes items that we prefer to be organic. Read more about it here: Items to buy organic when grocery shopping.