Lime Posset
I had my first posset a few years ago at a restaurant in London. It was flavored with ginger and had dried fruit bits on top with a creamy delightful texture. More has been written about this dessert of the British kings than most others. Even Shakespeare uses it as the perfect poison vessel in Macbeth.
The doors are open, and the surfeited grooms
Do mock their charge with snores. I have drugg'd their possets
That death and nature do contend about them,
Whether they live or die.
Macbeth, Act II, Scene ii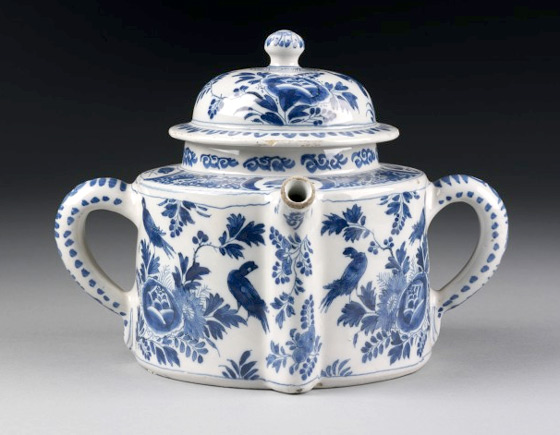 A posset (also historically spelled poshote, poshotte) was originally a popular British hot drink made of milk curdled with wine or ale. In the 16th century the drink evolved into a cream, sugar and citrus-based confection, which is still consumed today as a cold set dessert similar to syllabub.
Lime Posset

This is the lemoniest lemon posset you will make. It is tangy and sweet. Serve it with berries or vanilla cream.

by Soumeya | May 2019

Prep time: 25 minutes
Cook time: 15 minutes
Inactive time: 2 hours
Total time: 2 hours 40 minutes

Servings: 5

Ingredients:

1 pint heavy cream *
3/4 cup sugar
1 teaspoon lemon extract
3 limes zested and juiced (1/3 cup lime juice)
Berries or mint to serve

Instructions:

Mix the heavy cream, sugar, lemon extract and lime zest in a saucepan over medium heat. Bring the mixture to boil while stirring. Stir gently and scrape the sides frequently so the cream doesn't brown. If the bubbles threaten to spill over, move the saucepan off the fire then put it back when they are lower. The cream will thicken slightly and reduce, 15 minutes.
Take the mixture off the heat and strain through a fine sieve into a heat resistant bowl.
Add the lime juice to the cream and whisk until well combined.
Let the cream come to room temperature, 30 minutes.
Place in small bowls or ramekins and refrigerate for 2 hour or up to 2 days.
Serve cold with fresh berries or mint (see note).

Notes:

Substitute oranges or lemons for just as tart and flavorful posset.
Sugar the mints for a sweeter addition.

Denotes items that we prefer to be organic. Read more about it here: Items to buy organic when grocery shopping.