Rhubarb & Goat Cheese Galettes
When I start to see those beautiful bright pink stalks of rhubarb in the produce section at the grocery store, I know that spring is officially here. My grandparents had lots of rhubarb that grew in their garden in their small backyard in Nebraska, and I love cooking with it each year.
Every spring when rhubarb starts to show up, I try and do something new and innovative with it. I've to make syrups that go into sparkling water or drizzled over ice cream. It's gotten pickled and tossed in a salad. It's been roasted and turned into a savory BBQ sauce. But after each attempt at a new recipe, I find I always still want it in a pie.
Flaky pie dough, tart rhubarb and just a bit of something sweet make a perfect spring dessert. I love making galettes because they are rustic, easy and thrive on not being perfectly shaped. Store-bought pie dough works in a pinch for this recipe, but if you've got time, making your own pie dough is delicious.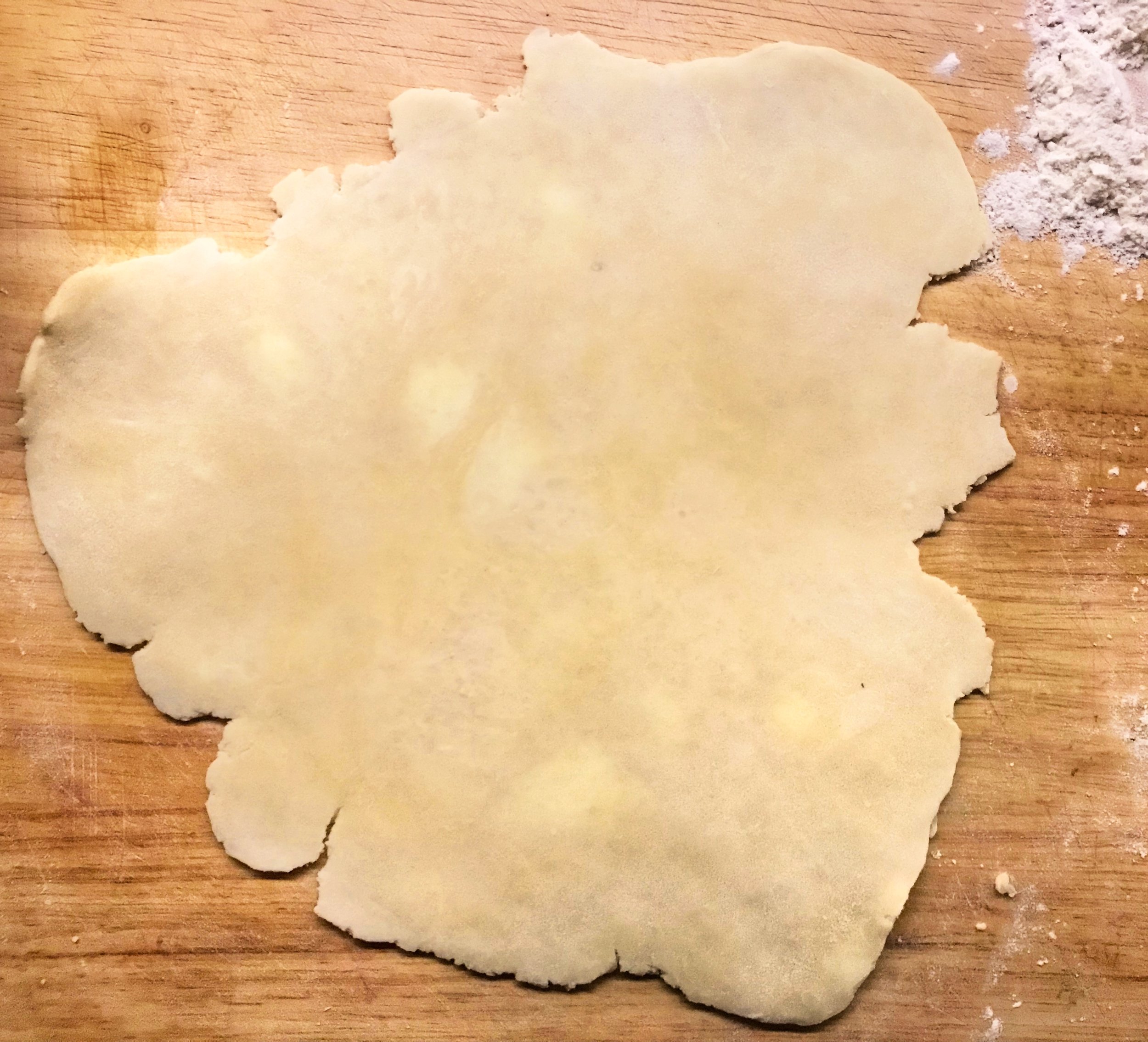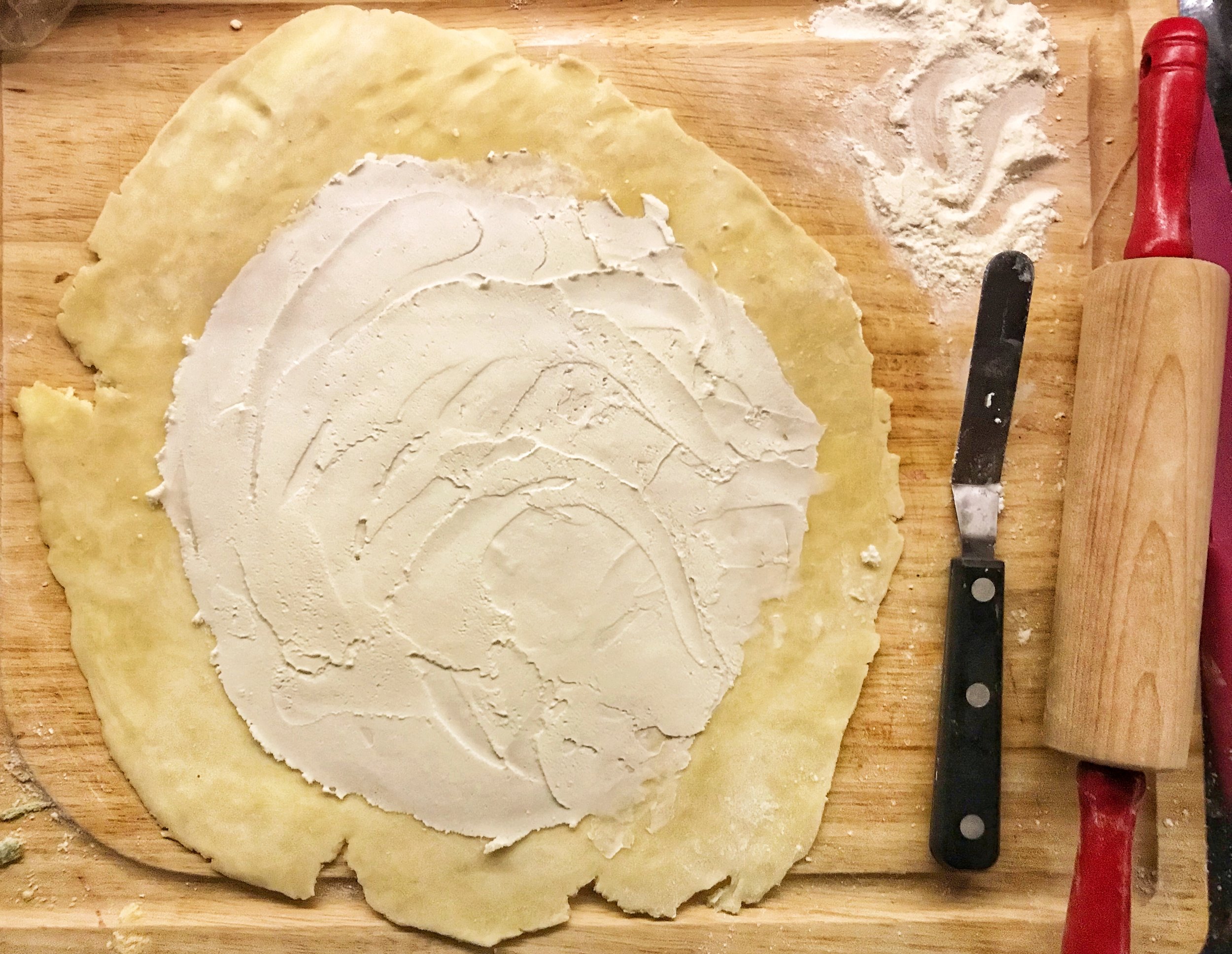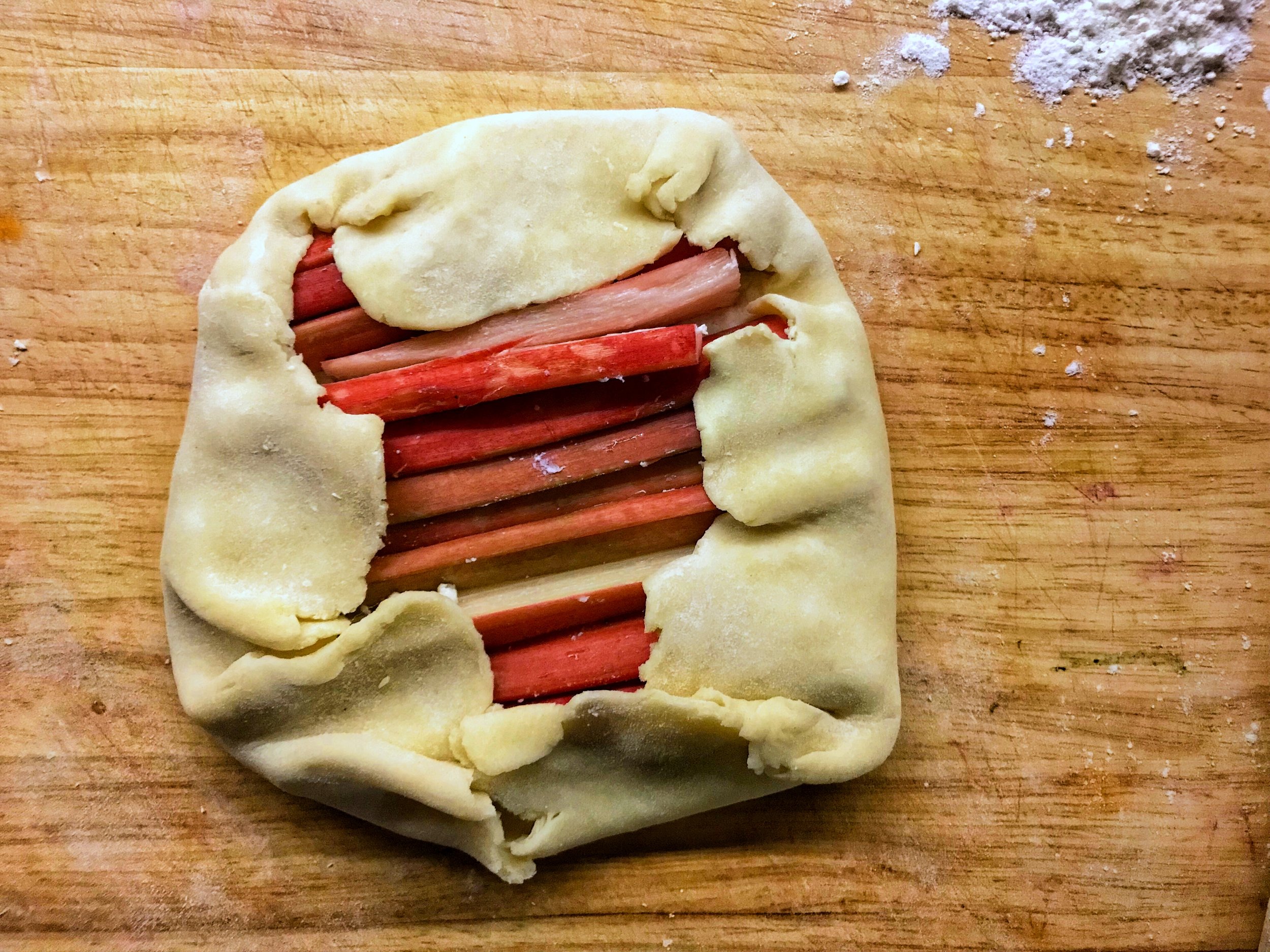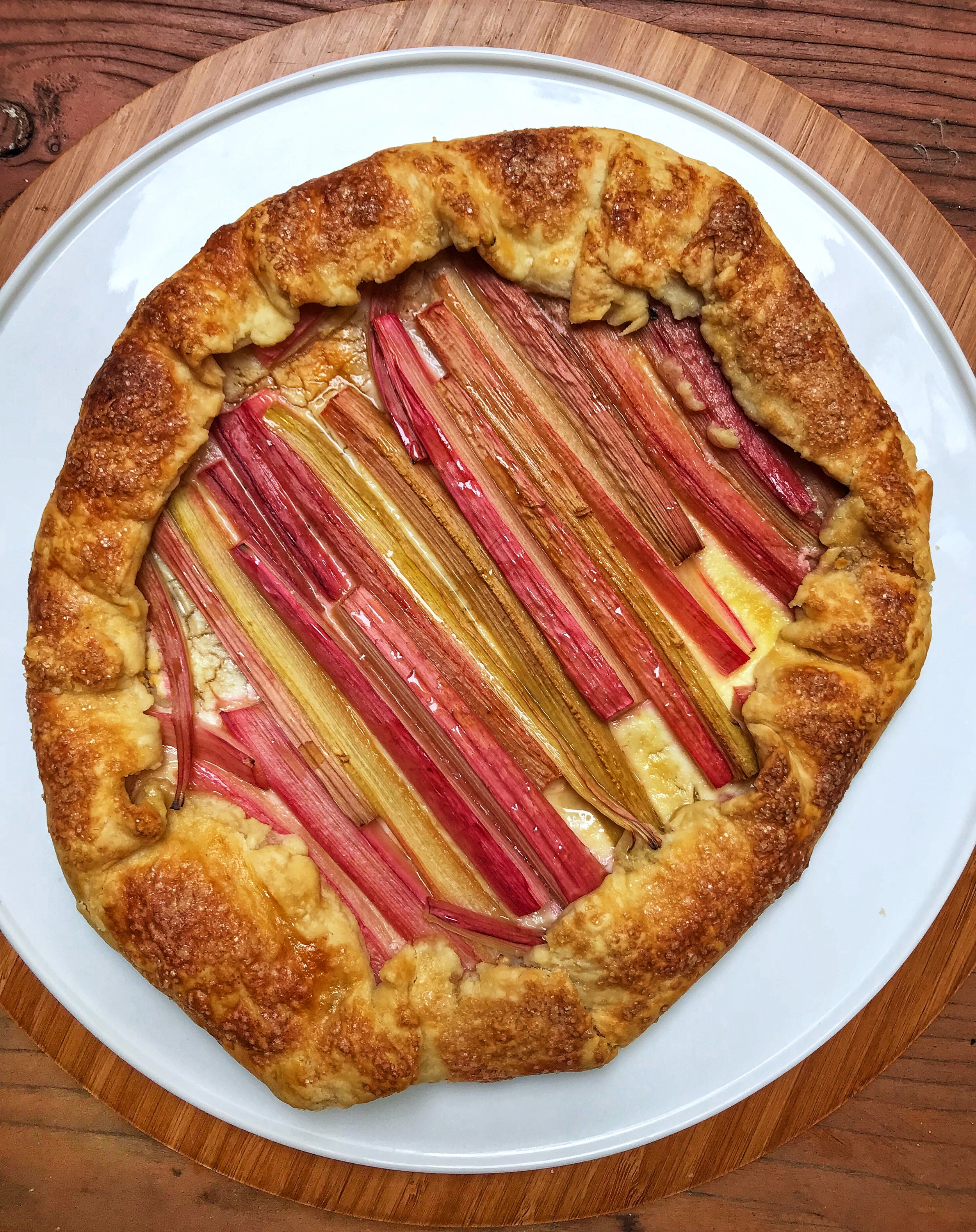 Rhubarb goat cheese galettes

This recipe is for 2 large galettes (about 10 inches) or 4 small galettes (about 5 inches).

by Megan | May 2019

Prep time: 15 minutes
Cook time: 45 minutes
Inactive time: 0 minutes
Total time: 1 hour

Servings: 4

Ingredients:

4 ounces fresh goat cheese, softened
5 stalks rhubarb (about 1.5 lbs.)
1 egg, beaten
¼ cup turbinado sugar
¼ cup chopped pistachios
Honey for drizzling
2 tablespoons chopped basil
Instructions:

Preheat oven to 350 degrees F. Line a baking sheet with parchment paper or a silicone mat.
Trim the ends of the rhubarb and cut each stalk into thirds crosswise (or quarters if making smaller galettes,) then slice each piece in half lengthwise. If the stalks are more than 1 inch wide, slice each piece lengthwise again. Set aside.
Roll out a piece of the pie dough into roughly a 12-in circle (or a 6-in circle). Don't worry if it doesn't look great. That's the beauty of galettes!
Evenly spread half of the softened goat cheese across the center of the dough. Transfer dough to the prepared baking sheet. (If making 4 galettes, use a quarter of the cheese on each galette.)
Arrange the stalks of rhubarb stalks on top of the goat cheese.
Fold the edges of the dough over the rhubarb, pinching and overlapping as needed, leaving most of the center still exposed.
Brush the outside edges with the beaten egg and sprinkle the turbinado sugar over the crust.
Bake galettes until the crusts are golden brown for 35-40 minutes, rotating halfway through. Remove from oven.
Drizzle galettes with honey, sprinkle on chopped pistachios and garnish with basil.
Serve warm, at room temperature, or cold out of the fridge.
Store in an airtight container in the fridge for up to 4 days.

Notes:

You can substitute softened cream cheese for the goat cheese if you'd like.
I enjoy the tartness of the rhubarb, but if you like it a bit more sweet, sprinkle over a tablespoon of sugar on the rhubarb stalks before baking the galettes.

Denotes items that we prefer to be organic. Read more about it here: Items to buy organic when grocery shopping.