Multigrain Keto Bread
This recipe is really good by keto and non-keto standards. It is no sourdough, or brioche, it is a crossover between whole wheat toast and sponge cake, light and airy with a very thin crust. If you are looking for crunch, you can get it if you toast the slices.
There is no question that this will be your go-to recipe for keto toast bread. The only question is, what will you top it with?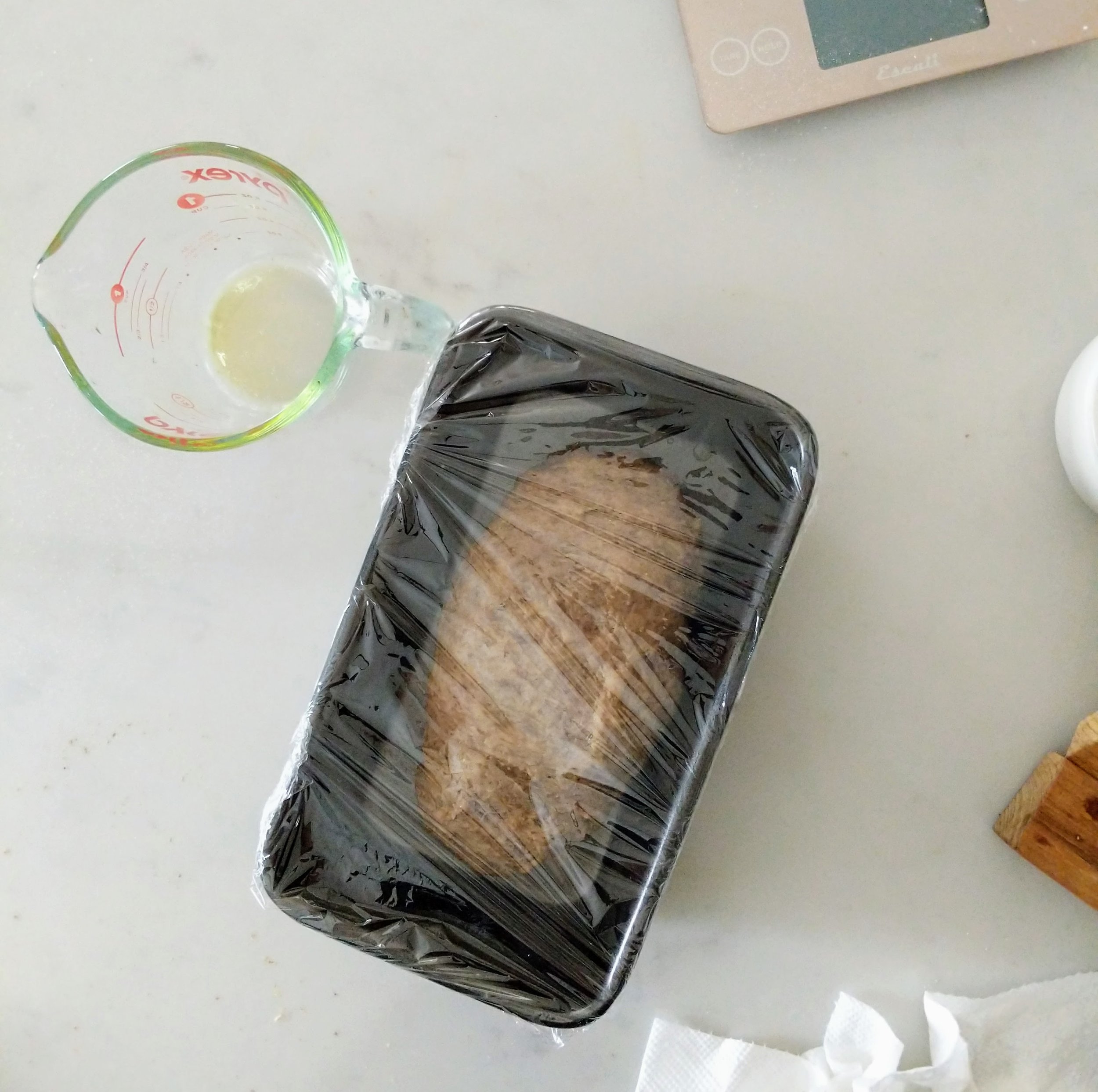 Our favorite yeast to use is SAF, it has the best rise of all the mass-produced yeasts available in US supermarkets. PJ Hamel performed extensive tests and shared her findings about the best yeast to use at the King Arthur Flour blog.
Multigrain Fluffy Keto Bread recipe

by The Lore | April 2019

Prep time: 30 minutes
Cook time: 30 minutes
Inactive time: 2 hours
Total time: 3 hours

Servings: 16

Ingredients:

1 cup of water at room temperature
1 tablespoon instant yeast
2 eggs, slightly beaten at room temperature *
1/2 cup oat fiber (38g)
2/3 cup ground golden flax meal - 84 g
1 1/4 cup vital wheat gluten - 192 g
1/2 teaspoon of xanthan gum - 1 g
1 teaspoon of salt - 6 g
1/4 cup olive oil
Instructions:

If using a standing mixer, place all the dry ingredients in the bowl and mix at low speed using the paddle attachment, the water, and eggs and continue mixing. Add the olive oil and mix at low speed.
As soon as the dough starts to come together, replace the paddle with the hook attachment and mix at medium speed. The dough should smooth out lighten, mix for about 10 minutes or as long as it takes for the dough to reach the desired consistency.
If using your hands, add all the dry ingredients (oat fiber, ground golden flax meal, vital wheat gluten, xanthan gum) in a medium bowl and whisk until combined. Mix the wet ingredients (water, eggs, olive oil) in a small bowl until combined. Add the wet ingredients to the dry ingredients gradually until the dough comes together, it will be shaggy and lumpy. Place it on a clean surface and continue working it until it smooths out.
Place the dough in an oiled bread pan. Cover with plastic and place in a warm place to proof for 1-2 hours. See note.
Preheat the oven to 375 F.
Bake the bread for 30 minutes or until springy to the touch.

Notes:

We recommend proofing in an oven so you can control the environment. 5 minutes before you start making your dough turn the oven on at 150 F or 200 F. As soon as the oven preheats to that degree, turn it off. Once you finish making the dough and it is ready to rise, put it in the warm oven (make sure it is not ON).
If you use active dry yeast then you have to add 1 tablespoon of sugar or agave syrup to feed the yeast.

Denotes items that we prefer to be organic. Read more about it here: Items to buy organic when grocery shopping.