Lentils with Fiddleheads and Kale
I only like lentils when they are cooked right: so soft, they would melt if you cooked them a minute longer, and with the addition of other veggies and spices. Their texture is what I love most, soft and creamy without the grease.
I first had the Lentils and Kale stew at Buvette, I loved the taste but I felt that the lentils could have been cooked 10 minutes longer to achieve the soft-almost-creamy lentils I like.
I make this recipe multiple times during the year, the lentils and kale always stay, but the third ingredient is seasonal. Fiddleheads or stinging nettles in the spring, string beans in the summer, and celeriac and sunchokes in the winter. To serve, I drizzle olive oil on each bowl, and I toast bread slices to go with it.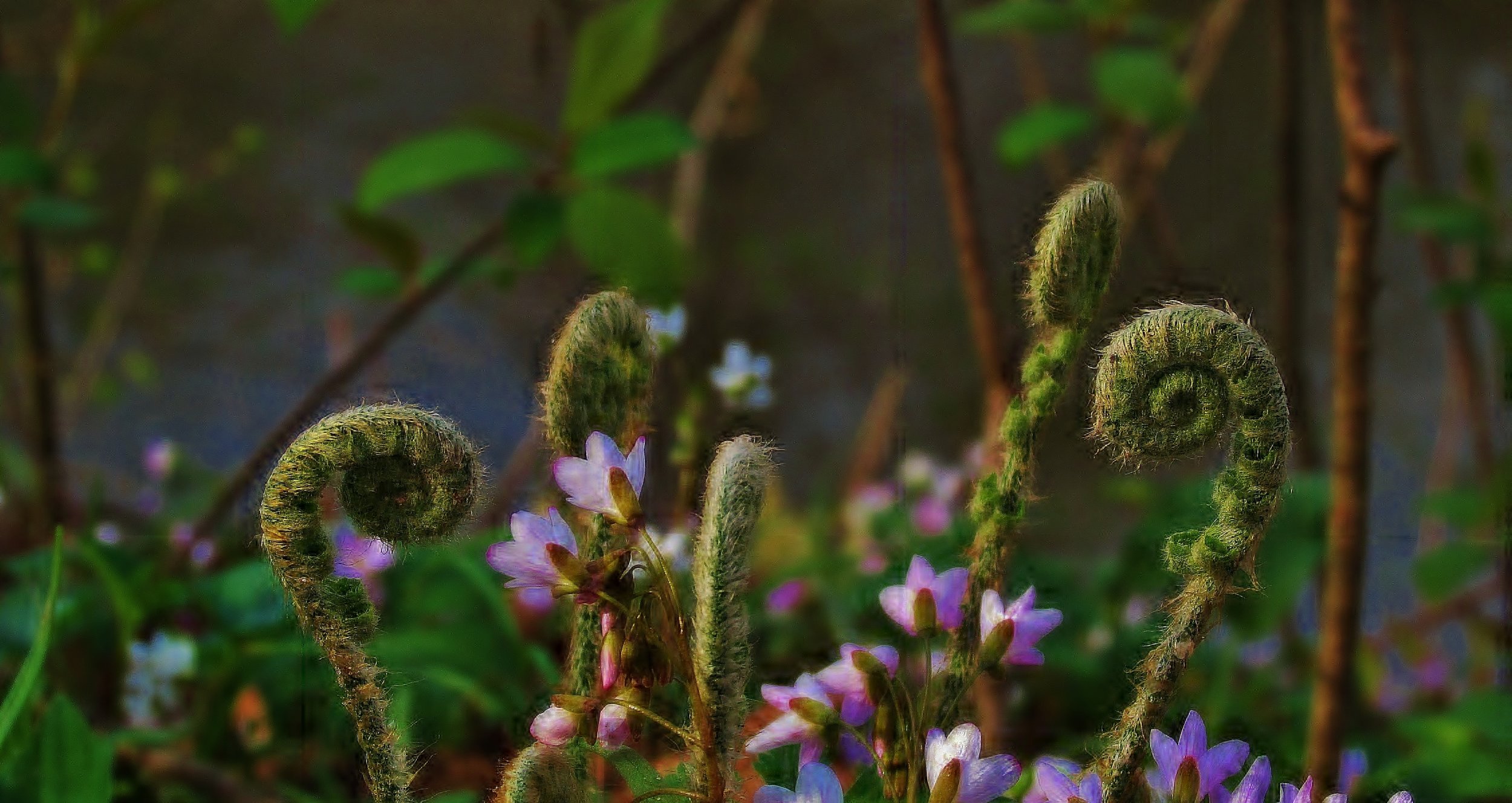 The Fiddlehead craze of 2013
According to Google's search data for the past 15 years, interest in fiddleheads peaked in 2013. That year, sriracha and cronuts had their peak months too.
Lentils with Kale and Fiddleheads

by The Lore | May 2019

Prep time: 10 minutes
Cook time: 1 hour 30 minutes
Inactive time: 0 minutes
Total time: 1 hour 40 minutes

Servings: 6

Ingredients:

1 tablespoon olive oil*
1 large yellow onion, chopped finely
1 carrot, chopped finely
2 stalks celery, chopped finely
32 ounces vegetable stock, plus more if needed
8 garlic cloves, minced
1 teaspoon cumin
1 teaspoon harissa
1 teaspoon salt
2 cups French lentils
1 bunch kale, finely chopped
8 ounces fiddleheads, cleaned and trimmed
Salt and cumin to taste
Good quality olive oil to serve

Instructions:

In a dutch oven, over medium heat, heat the olive oil until shimmering.
Add the onion, carrot, and celery. Saute until they brown slightly and start sticking to the bottom.
Add 3 tablespoons (or a ladle) of the vegetable stock and scrape the bottom to remove any browning bits.
Add the garlic, cumin, harissa and salt. Cook until the garlic is golden.
Add the lentils and the remaining vegetable stock. Bring to a simmer. Cover and lower the temperature to medium low. You want a gentle simmer with a handful of gentle bubbles. Cook until the lentils are soft, 40 minutes.
Add the kale and fiddleheads. Add more liquid if needed. The kale will wilt and release water, so only add 1/2 a cup at a time. The final stew is thick, not soupy. Cover and cook, stirring occasionally. Cook an additional 15 minutes or until the lentils are in danger of melting (some will have) and the kale has completely disintegrated.
Add salt and cumin to taste.
Drizzle with olive oil and serve hot.

Notes:

Lentil cooking times vary based on many factors, such as the age and the variety.

Denotes items that we prefer to be organic. Read more about it here: Items to buy organic when grocery shopping.