Ultimate Chicken Parmesan
We love chicken parmesan. We like it with a little bit of crunch and a lot of flavor, moist on the inside and crispy on the outside. The key to the crispiness is the use of rice flour instead of all-purpose flour. We also season the bread crumbs with garlic granules, and Italian seasoning, fresh parsley and oregano. Serve with our easy tomato sauce for a meal ready in under an hour.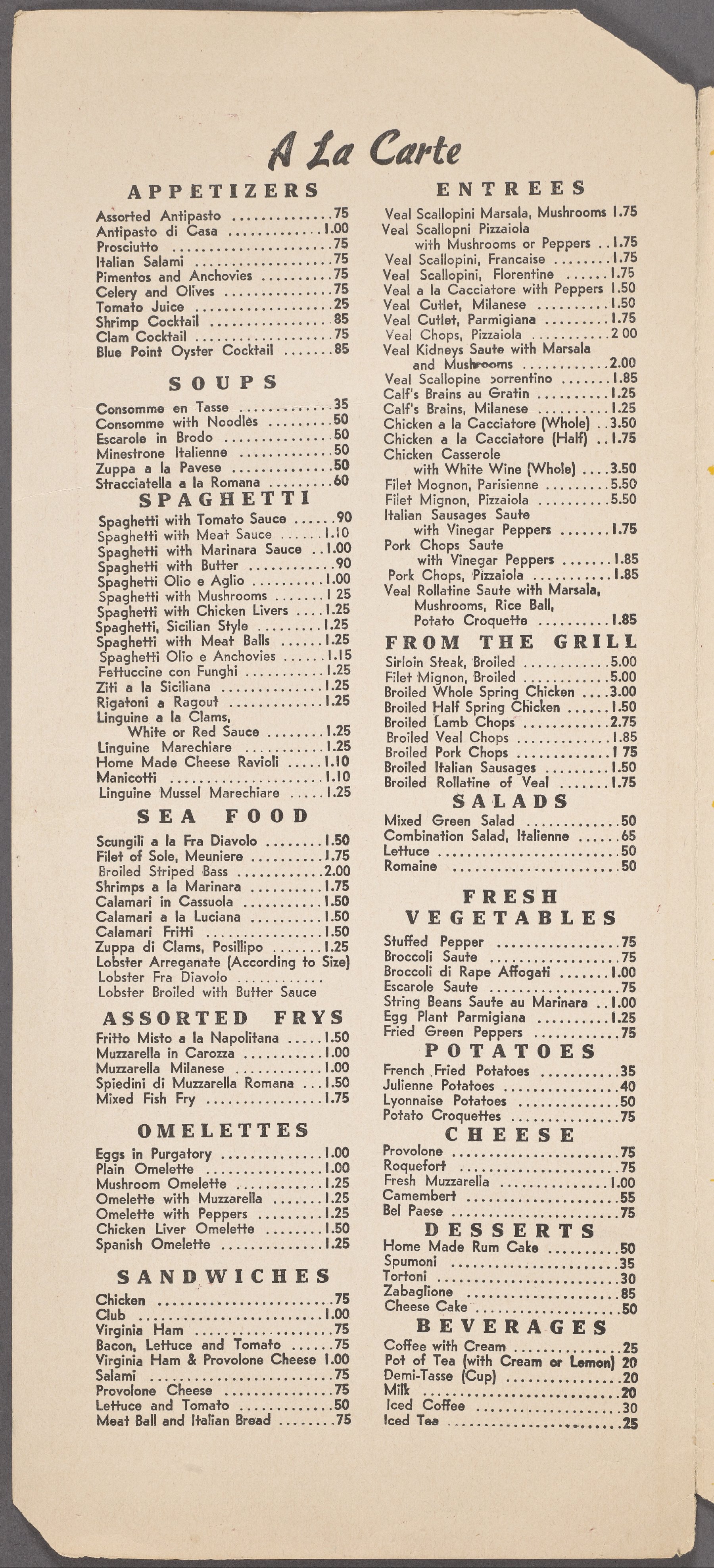 We searched old menus for listings of chicken parmesan or parmigiana prior to the 1960's but we could not find any. What we found is plenty of veal and eggplant parmigiana.
Chicken Parmesan

by Soumeya | May 2019

Prep time: 10 minutes
Cook time: 30 minutes
Inactive time: 0 minutes
Total time: 40 minutes

Servings: 4

Ingredients:

1 pound chicken breasts. boneless, skinless*
1 teaspoon salt
1 teaspoon freshly ground pepper
2 eggs, lightly whisked *
2 tablespoons rice flour
2 ounces parmesan cheese, grated or dry *
1 cup panko bread crumbs
1 teaspoon garlic granules or powder
1 tablespoon italian parsley, chopped *
1 tablespoon oregano, chopped *
1 cup vegetable oil
3 ounces mozzarella cut into slices *
Optional: Oregano and Basil for serving *

Instructions:

Sprinkle the chicken with salt pepper on all sides. Set aside. See note.
Prepare two bowls to use for dipping the chicken. In the first bowl, place the eggs and rice flour. Whisk until combined. In the second bowl add the rice flour, parmesan cheese, bread crumbs, garlic, parsley, and oregano. Mix to combine.
Dip the chicken pieces in the egg mix then in the bread mix. If you have not pounded the chicken, use the time when you dip them in the bread crumb mix to press down hard on the chicken this will serve two purposes, attach more bread crumbs and thin out the thickness to ½ inch.
Heat the oil in a large skillet and fry the chicken until it is golden brown on both sides. Do not turn the chicken until the side in oil attains the desired color.
Place the cooked chicken in a rimmed baking pan, turn each chicken piece so the lighter side is up.
10 minutes prior to serving the chicken, place the oven rack at the highest level and turn on the oven broiler, at high. Place mozzarella slices on top of the chicken. Bake the chicken until the mozzarella has melted, 6 minutes.
Garnish with oregano and basil leaves, serve immediately.

Notes:

Test the chicken with your fingers, if it responds to the pressure and breaks down slightly then skip the next step. If it doesn't then you will have to use a skillet or meat pounder pound it down to at least ½ inch thickness.

Denotes items that we prefer to be organic. Read more about it here: Items to buy organic when grocery shopping.