Where I Eat In Grand Rapids
I've been living in Grand Rapids, Michigan for about five years now. My husband and I relocated to west Michigan for his work, not knowing a single person in town. Though we were excited about our new adventure together, we had to start from scratch. We needed to find new friends, new places to eat, new places to hang out. And while it took a few months to adjust to our new city, it has grown to feel like home.
There are always lots of things to do around Grand Rapids, but these are my favorite places to eat in my new(ish) hometown.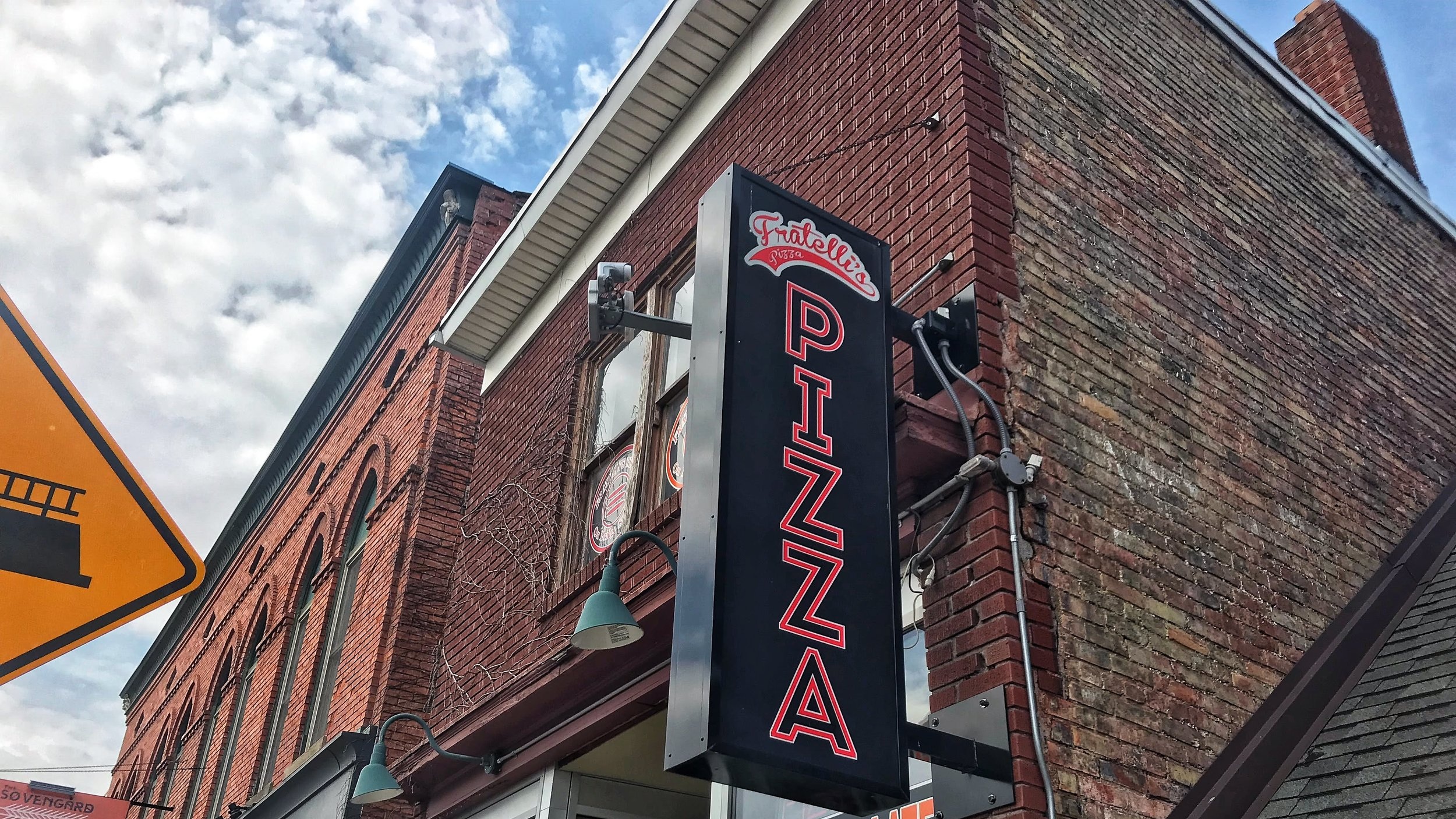 Pizza is an important staple in our house. When we first moved to GR, finding our pizza place was high on the priority list. We were elated when we stumbled upon this amazing late night pizza-by-the-slice joint just steps away from where we live.
Finding Fratelli's was the first step in making GR feel like our home. I remember being asked how the relocation was going, and responded with, "Well, we found our pizza place, so it's looking up!"
I love stopping in for a slice of Supreme at lunch, grabbing Garlic Knots on the walk home on a Saturday night or getting a delivery of our two favorite pies, Pepperoni Capicola or BBQ Chicken Bacon.
Kimchi, Katsu and Latkes are just a few of the global flavors in this Grand Rapids gem
This super cute café located right downtown is my go-to spot for breakfast, brunch and lunch. Husband and wife-owned, this tiny upscale cafe offers unique takes on breakfast classics. Kimchi Hash, Pork Katsu Egg Sandwich, Smoked Salmon and Latke Platters are just a few of my favorites.
The Pork Katsu Egg Sandwich is one of those sandwiches that each time I order it, I appreciate it more. Each bite is perfect. The fried pork is crunchy and juicy, the slaw adds an exciting splash of acid, the bun is soft and squishy, and the egg brings it all together.
I am originally from Indiana, where our beloved state dish is a fried pork tenderloin sandwich. So getting to enjoy an elevated fried pork sandwich makes me both nostalgic for my Indiana home and happy I found a place in my new home that I can enjoy such a great sandwich.
Besides a full bar and great coffee, they also have a selection of house-made sodas. And I LOVE a fun and unique bubbly drink. I always get a celery soda while I'm eating my meal, then get a vanilla soda to go for dessert.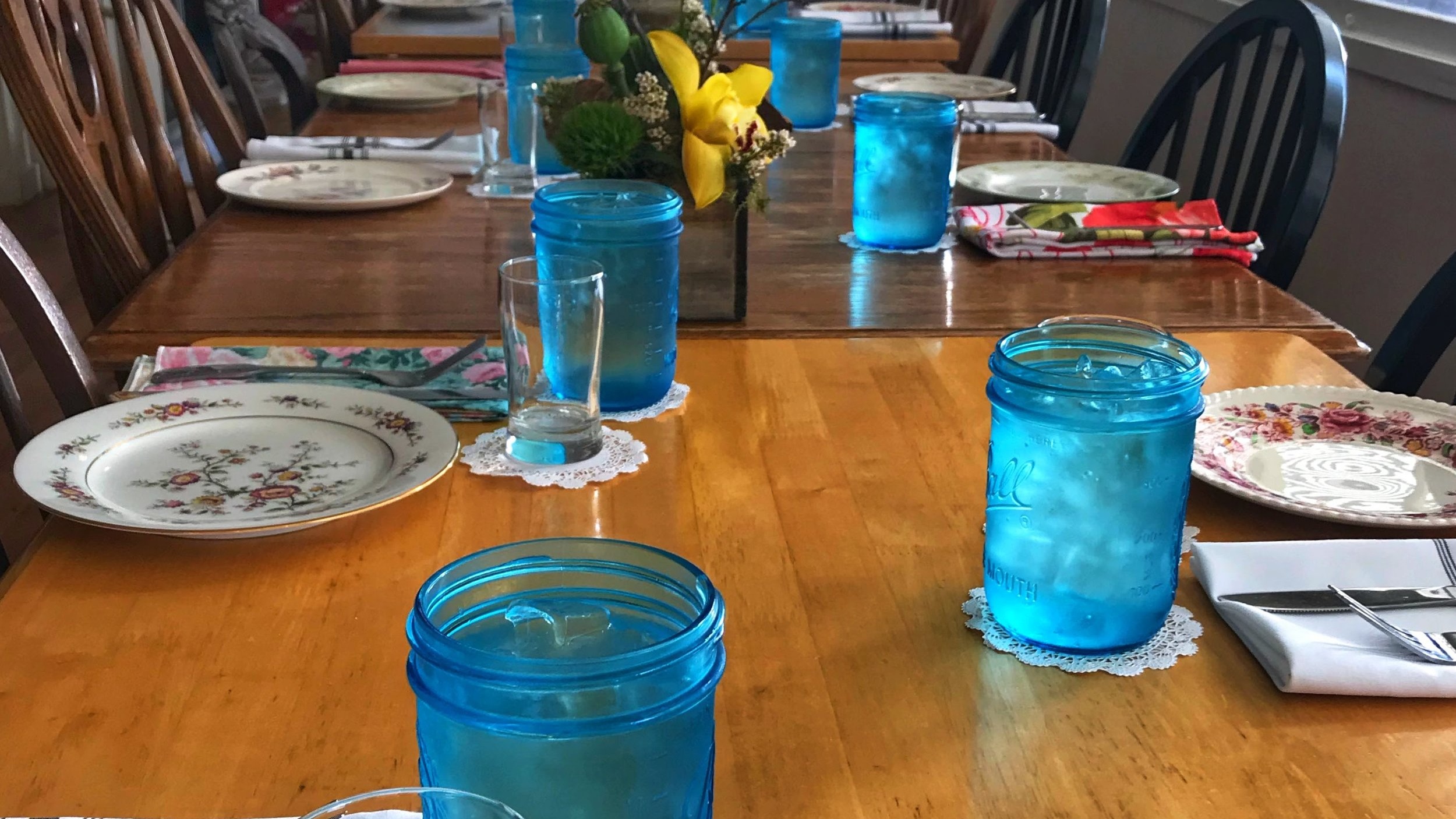 Appalachia meets Michigan
A short drive towards the lake shore, the Southerner is my husband and I's favorite place to go together. We love to play a round of golf near Lake Michigan, then celebrate our mediocre golfing ability with drinks and dinner at the Southerner.
The food and decor is inspired by the chef's Appalachian grandmother, combined with highlighting coastal Michigan ingredients. It's situated along the Kalamazoo river, and you can watch boats float by while you nosh on pimento cheese, blue crab fritters or amazing meats that come out of their smoker.
The Southerner has some of the best fried chicken I've ever had the joy of eating, and I can't go there without ordering the Honey Butter Fried Chicken Biscuit.
arguably the best cheese counter in Michigan
While I did spent four years here working behind the bar and cheese counter, Aperitivo is still my all-time favorite spot in Grand Rapids. It is home to one of the best and well-taken care of cheese counters in the Midwest, with a great wine and beer bar in the back. Working at Aperitivo took my love and passion for food to an entire different level. I learned how to communicate flavors and textures to people in a fun and easily understandable way. I got to try different cheeses and wines from all over the world, then talk about what I was experiencing while tasting them. It was truly a dream job.
This woman-owned bar (yay yay) serves up beautifully composed cheese and charcuterie plates, the most melty and decadent grilled cheese sandwich you've ever had, and continue to feed into my tinned fish addiction. The staff prides themselves in knowing the stories of the cheeses they serve and always have something new for me to try.
It's my favorite place to sit at the bar with my computer and be productive. It's my favorite place to bring out-of-town visitors. It's my favorite place to meet my girlfriends for a drink after work. It's my favorite place. Ever.
perfect for an impromptu meal
I've spent most of my time in GR working in the service industry. Meaning that my schedule wasn't always compatible with my husband's or friend's. So, who could hang out with me on a random Monday morning when I had the day off? Answer - my dog, Rusty.
Sixth Street Park runs along the Grand River, right through downtown. Rusty and I love walking and jogging along the river, meeting other dogs and trying to stay away from geese. There are a few shops across the street, including an amazing french bakery and a pet store.
Fido & Stitch has a "raw bar" section in their store that stocks freeze-dried dog treats. I'll grab Rusty one and stop in next door to Field & Fire Café to grab a coffee and pastry. My favorites are the kouign amanns, cruffins or a classic croissant.
We grab our snacks, find a nice park bench and enjoy being near the water. While most of my friends make fun of me for taking my dog out on a day-date, I still have fun. And I'm pretty sure Rusty does to.